Testimonials
Hear from Our Satisfied Patients
For more than 17 years, Jackson cosmetic dentist Kalil Abide, D.D.S. has been perfecting the smiles and helping to maintain the oral health of his satisfied patients. Read the testimonials below, provided by actual cosmetic dentistry and smile makeover patients of Dr. Abide's practice to learn more about how this expert dental team can help you achieve your ideal smile.
Patient Testimonial #1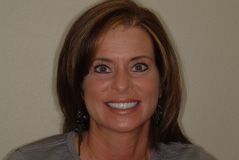 I had gotten veneers on my upper teeth 15 years ago due to tetracycline staining and wanted to have them replaced when a friend recommended Harmony Dental Care to me. After my initial consult visit with Dr. Abide, I knew that Harmony Dental Care was the right choice for me. Dr. Abide and his entire staff were very friendly and professional. They went out of their way to make sure that I was well informed and comfortable during all procedures. They worked as a team to make sure that my smile was the best that it could be. The end result was above my greatest expectations. I am very grateful to the entire staff of Harmony Dental Care for making this a pleasant experience for me.
-Donna
Patient Testimonial #2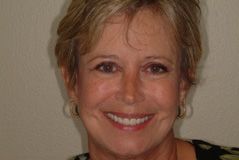 Captivating, that's what your smile is. It's stuck in my head like a song." I was flattered beyond belief at probably the most romantic e-mail I had ever received. On the other hand, I had to laugh thinking about what Dr. Abide would have to say about that. My admirer didn't know the history of that "captivating" smile, nor the fact that I was wearing temporary crowns at the time. Dr. Abide had done such a good job creating my temporaries, they looked like the real deal, and "captivating" at that.
It started it a couple of years ago. I had two veneer applications done in the space of six months with unhappy results. The veneers were too big and too "Hollywood" for my mouth and face. My gums had been damaged. My bite was off and I was having awful headaches.
So, in March of 2007, at the recommendation of my endodontist, I found myself in Dr. Abide's office, pouring out my frustrations and desperation. After all I had been through, I had become a very difficult patient, seriously. He asked me what I was hoping to achieve and I told him I wanted my original teeth back, but in better shape. Evidently Dr. Abide wanted a challenge, because he presented a plan of action to me. And I guess something told me I had finally come to the right place, because I accepted. You might say we took a chance on each other. He had nothing to go by except some old photos of me, but that didn't discourage him. I asked him if he could guarantee I would be happy with the results and he replied "No, but I'll be satisfied when you reach the point where you say 'I can live with that'.
Dr. Abide corrected my bite first. After that, I had two separate gum surgeries and a root canal. Then Dr. Abide started working on the temporaries. After several adjustments, negotiations and fine tunings, the temporaries were so comfortable and looked so real, I didn't want to give them up. The temporaries didn't have to produce a "captivating" smile, but they had to be right, both functionally and aesthetically, before Dr. Abide would order the permanent crowns. He worked long and hard making them right. I was not an easy case.
The time finally came for the permanent crowns to go on and I reminded Dr. Abide of our first conversation. When I looked in the mirror, I didn't see a rock star, I saw a familiar face smiling a familiar smile. It was me and the smile was mine. I had to admit, that not only could I "live with that", I was extremely happy with the results. Dr. Abide had basically reconstructed my smile from the ground up, giving me back my trademark – that "cheesy", sometimes seen as "captivating", smile.
Gratefully,
-Darlene
Patient Testimonial #3
I had suffered from headaches and discomfort from TMJ pain for years and tried to seek help for my problems unsuccessfully until I met Dr. Abide.
As a teenager I experienced a head injury and from that day, I was never free from pain until 1984 when a dentist in Maine made me a bite splint which I wore for years. After moving to Pensacola, Florida in 1986 my problems started again because I could not find a qualified dentist to adjust my bite splint. One kind dentist did his best but by the time I met Dr. Abide in 2003, my mouth was "loaded with metal and acrylic" in effort to alleviate the pain. Once Dr. Abide started the treatment, I immediately began to see results and feel so much better. At this time, three and a half years later, I am still doing well and remain free from the headaches. I thank God for the day I met Dr. Abide; he knows neuromuscular dentistry and applied it to my needs. Therefore, I can highly recommend Dr. Abide, not only as a skilled dentist, but also as a person who cares about his patients and their needs.
– Christine
Patient Testimonial #4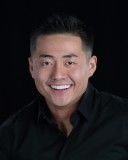 I first came in to see Dr. Abide to talk about my options to improve my smile. I am in the public eye in my career and wanted to improve my smile but did not want to go thru braces. Dr. Abide gave me a clear understanding of my options and made me feel very comfortable about my decision. He was able to give me a beautiful smile without compromising function and best of all no braces (Orthodontics). He and his staff made me feel very comfortable thru out my experience there and I felt like family. They take pride in what they do and go above and beyond their patients' expectations. They definitely have the latest in cutting-edge technology and equipment. I would definitely recommend them to my family and friends.
– Mike