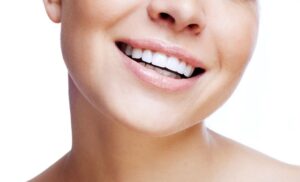 Mention porcelain veneers to most people, and they will probably think of dramatic smile makeovers and cosmetic dentistry at its most transformative. On the other hand, bring up the term "orthodontics," and it most likely will conjure up images of cumbersome metal braces, with wires, brackets, and rubber bands conspicuously making the smiles of adolescents forever awkward in old photographs. Surely, there is no overlap between the aesthetic appeal of porcelain veneers and the unsexy practicality of orthodontics.
In the world of modern dentistry, anything is possible.
Through a procedure known as "instant orthodontics" at our Jackson cosmetic dentistry practice, Harmony Dental Care, porcelain veneers can be used to correct minor bite and alignment issues without patients' having to undergo lengthy and potentially uncomfortable orthodontic treatments. Suitable candidates can walk into our office with orthodontic issues and emerge with straight, healthy-looking, fully functional teeth.
Are you a suitable candidate for instant orthodontics with porcelain veneers? Dr. Kalil Abide would be pleased to meet with you for a confidential, one-on-one consultation to determine your candidacy for the procedure. If you are a good candidate, you could be just a few office visits away from the smile of your dreams.
Porcelain Veneers as an Orthodontic Treatment
Not all porcelain veneers are created equally. At Harmony Dental Care, we craft our veneers from the finest-grade dental porcelain available, customizing them so that they complement surrounding teeth perfectly in terms of size, shape, color, and even texture. Your porcelain veneers will be durable, natural looking, and strong. With proper care, they will remain bonded to the surfaces of your teeth for years, concealing such cosmetic flaws as chips, cracks, and discoloration.
Although they are known primarily as a cosmetic treatment, porcelain veneers can also serve a restorative purpose. By lengthening teeth that are disproportionately short and filling in small gaps that separate teeth, porcelain veneers not only improve the appearance of the smile, but also help to improve the orientation of the teeth and the strength of the bite. The teeth in the upper jaw will meet the teeth in the lower jaw properly after treatment, while the teeth that had been separated by gaps will no longer be inclined to shift out of their optimal positions toward the empty space. The teeth to which the veneers are attached will also be stronger, as the veneers will act as reinforcements.
Not all patients will be good candidates for instant orthodontics with porcelain veneers. More severe orthodontic issues will require more conventional treatment methods. However, some patients may be able to begin treatment with these more conventional methods and then complete their treatment with porcelain veneers, achieving the full cosmetic benefits that porcelain veneers have to offer.
Many patients choose to combine instant orthodontics with other cosmetic treatments such as teeth whitening or dental crowns as part of a comprehensive smile makeover plan.
Learn More about Instant Orthodontics
To learn more about instant orthodontics with porcelain veneers, please contact Harmony Dental Care today.