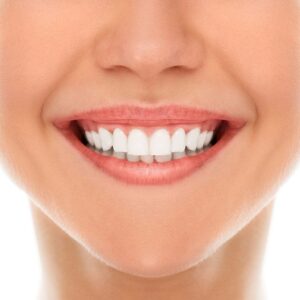 Most people would assume that, by maintaining the health of the teeth, the aesthetics of the teeth will improve. Unfortunately, that is not always the case. There are many patients who have strong, healthy teeth, but a cosmetically flawed smile. Cosmetic dentistry treatments address aesthetic imperfections to create a beautiful smile for patients. One of the most popular cosmetic dental treatments offered by Dr. Kalil Abide is cosmetic dental bonding. Ideal cosmetic dental bonding candidates at our Jackson practice are those with superficial blemishes that are compromising the appearance of their smile. By performing cosmetic bonding treatment, Dr. Abide can help patients conceal these flaws to reveal a fresh, beautiful smile.
Candidates
When patients come to Dr. Abide to find out if they are cosmetic dental bonding candidates, the answer is almost always "yes." Dental bonding is appropriate for just about any patient because it is completely non-invasive. This makes it safe for just about any one of our dental patients. The only real requirement for cosmetic dental bonding patients is good oral health. This simply means that patients should not be suffering from tooth decay or infection at the time of treatment. However, even if oral health is a problem, dental bonding is likely to be an option after any dental complications are addressed.
In addition to being a safe option for our patients, cosmetic dental bonding is so popular because it can address a wide range of aesthetic flaws. Many patients are good candidates for dental bonding treatment because it can mask most types of cosmetic blemishes. Below are just some of the imperfections that Dr. Abide can correct with cosmetic bonding:
Tooth discoloration
Surface stains
Gapped teeth
Misshapen teeth
Minor gum recession
Chipped or cracked teeth
A tooth that is too short
Why Cosmetic Dental Bonding?
No matter what type of dental imperfection a patient is attempting to conceal, there are actually several options for cosmetic treatment. So why do so many patients choose cosmetic dental bonding? There are actually several reasons that dental bonding is such an appealing treatment options. Below are some of the many benefits of this cosmetic dental treatment:
Dental bonding is non-invasive and does not permanently alter the natural teeth
Dental bonding is one of the most affordable cosmetic dentistry treatments
Dental bonding can address a number of imperfections
Dental bonding treatment is quick and painless
Dental bonding treatment can be repeated as needed

With its wide range of uses and the many benefits that can be gained from cosmetic dental bonding, it is not a surprise that it is such a popular cosmetic treatment among Dr. Abide's patients.

Contact Us

If your smile is blemished by minor imperfections and you are looking for a safe, affordable, and easy treatment option, contact us to learn more about cosmetic dental bonding. Dr. Kalil Abide will be happy to meet with you and answer any questions you may have regarding this and any of our other cosmetic dentistry treatments. We look forward to hearing from you!