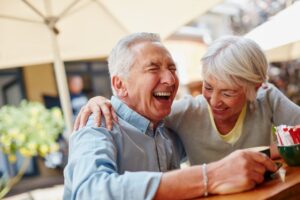 When it comes to treating tooth loss and restoring smiles, dental implants are an excellent option for patients who are missing teeth. The team at our Jackson dental care center have years of experience when it comes to restorative dentistry and prosthodontic solutions.
While dental implants are very effective, not everyone is a good candidate for them. People with diabetes, for instance, run a few risks when it comes to implant dentistry. Let's consider how diabetes can affect your ability to get dental implants and whether or not this is a viable treatment option for diabetics.
About Dental Implants
Dental implants are artificial tooth roots that are surgically embedded into the jawbone and gum tissue. During a months-long healing process, the implant fuses with the living tissues of the mouth, allowing the implant to function just like natural tooth roots.
When in place, dental implants can support individual dental crowns, dental bridges, partial dentures, or full dentures. The implants do so with increased strength and stability unmatched by traditional removable appliances or denture creams.
Health Risks Posed by Diabetes
Diabetes refers to a group of metabolic diseases that affect the body's ability to process a simple sugar known as glucose. The pancreas produces insulin, which helps regulate glucose levels. Diabetes can lead to low insulin levels, resulting in high and low blood sugar levels that can result in a number of different health problems, including vision loss, kidney disease, and nerve damage.
A number of people who suffer from diabetes are more likely to suffer from gum disease and tooth loss than people who are not diabetic. Dental implants sounds like a great idea for diabetics who are missing teeth, yet there are some challenges to consider.
Potential Issues with Healing After Oral Surgery
Diabetics tend to be at greater risk for infection than non-diabetics. This is because the condition slows down the body's ability to fight infection. This accounts for the increased risk of gum disease, and it could also account for infection after a surgical procedure. Since dental implants are placed through oral surgery, there is a higher risk of post-op infection for diabetics.
Potential Risk of Implant Failure
Beyond infection risks, there is a chance of dental implant failure in some diabetics whose conditions are not properly controlled or monitored. In such cases, post-operative healing may be slow or poor, meaning that the implants don't fuse with the tissues of the mouth. In such cases, the implants are not able to support dental appliances.
Can Diabetics Get Dental Implants?
Yes, in many cases.
Despite the potential challenges posed by diabetes, people with type 1 or type 2 diabetes can still receive dental implants so long as they can keep their condition monitored and under control.
During the consultation process, we can make suggestions regarding your treatment options for tooth loss. We'll also go over ways that you can increase the chances of success during an implant dentistry treatment.
Discuss Your Treatment Options with Your Dentist
The best ways to learn about your treatment options for tooth loss is to come in for a consultation. We will be more than happy to discuss implant dentistry and alternative therapies with you in greater detail. By answering your questions and addressing your concerns, we can develop the right treatment plan for you and your needs.
Learn More About Implant Dentistry
For more information on how diabetes can affect the success of implant dentistry treatment and other dental therapies, be sure to contact our cosmetic plastic surgery center today. The team at our practice looks forward to your visit and discussing these matters today.